Living Here
Community News

Township of Armstrong Winter Newsletter
---
Published on Monday, December 20, 2021
---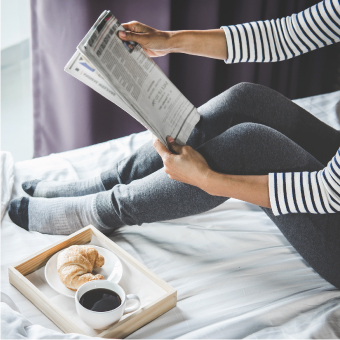 Recap of 2021
As 2021 comes to a close, we want to take time to highlight some of the activities, changes and progress of the Township of Armstrong. As the community moved into the second year of the pandemic, we kept hopeful aspirations for a safe return to community activities and events. The roll out of vaccines provided some opportunities although we did have to cancel celebrations such as the Winter Festival, Farm Show and the 100th Anniversary.
Even though some summer activities had a delayed start, youth baseball was available for a shortened season. The swimming pool opened June 28th for public swimming but unfortunately a season without the swimming lessons program. We want to thank staff, patrons, coaches and volunteers for a successful summer season regardless.
2021 was a year for planning, building and moving towards modernization. Real estate and building construction were very active, resulting in a very busy year and the arrival of many new faces. We want to send a warm welcome to all newcomers and those returning to the area.
During 2021, Council undertook the task of a full Organizational Review and later a comprehensive, Service Delivery Review. The Organization was restructured to better reflect the future needs and operations with updated job descriptions and up-to-date employment policies. Vacant positions were filled in accordance with the new structure. Welcome to all the new staff who joined our team in 2021!
The Service Delivery Review project was funded by the Municipal Modernization Program made available by the Ministry of Municipal Affairs and Housing. This comprehensive review set out 67 recommendations and will help guide the Municipality in the future to find efficiencies and modernize operations. A full copy of the report will be made available on the website.
The main capital items completed this year included the 4-kilometer rehabilitation of Church Road, creation of a fully bilingual and accessible website, municipal meeting software and equipment, landscaping of the parkland area within the Jules Gravel Subdivision and a new fire alarm system for the Earlton Recreation Centre. In the Water Department, the water reservoir had an inspection and cleaning to remove any sediment. The inspection identified both reservoirs are in good condition. The Drinking Water Quality Management (DWQM) continues to meet and exceed standards. The municipality has also fully paid out all long-term debt obligations and will focus efforts towards longer term financial planning.
We are grateful for the dedication and hard work of our workforce during this past year.
Special thanks to Kevin Léveillé and Matthew Golcic for their time and dedication as Councillors this term. Their dedication and commitment to the community is appreciated and honoured. Kevin first joined Council in 2014 and served until September 30, 2021. During his tenure, he was active with the recreation committee, fire committee, airport board and ensuring a successful swim season for many years. Matthew's term of council, although cut short, brought a fresh perspective and appetite to modernize. Welcome back to Reynald Rivard who accepted the first vacant position of council in August, as a candidate in the last election. One seat remains vacant and those interested are encouraged to apply before January 12.
On behalf of the entire Council, wishing you good health and happiness this holiday season.
Jean Marc Boileau, Mayor
---
---